Do you have these Amazing Health Apps in your Mobile?
Today women are progressing fast in every field, but when it comes to their health, they start ignoring it knowingly or unknowingly. Now they do not have to worry for small health related problems. Just pick up your smartphone and quickly download these free best health apps for women, with the help of which women can keep themselves fit and healthy.
List of Best Health Apps For Women
Use this apps in daily life and keep yourself fit and healthy.
Women's Health Diary
This app is specially designed for women. In this, all the aspects related to health, such as weight, BMI, tracker app, calorie requirement app, menstruation diary app, health screening app, health appointment app, immunization app, medication diary app etc. have been given in detail. The advice and information given in this app is not given by a professional doctor, yet 'Women's Health Diary' is a very useful app to keep track of health.
Women's Health Workouts
This app is specially designed for those women who don't have time to go to gym and want toned body. With the help of this app, women who are passionate about workouts and exercises can burn fat in a quick and easy way and get a toned body.
Yoga App
There are many yoga apps for fitness enthusiasts, which they can download on their smartphones and get all the information related to yoga. Women can practice asanas by downloading their favorite yoga app on their smartphones. Some of these yoga apps are as follows: – Yogify, Salute the Desk, Pocket Yoga, Daily Yoga, Yoga Studio, 5 Minute Yoga, Universal Breathing Pranayama, Hatha Yoga and Airplane Yoga
Period tracker
Women can login to the period tracker app with a single click. This app starts tracking your periods as soon as you log in. This app calculates the date of the period, the average of the monthly cycle and gives the date of the next period. Here you can check your current and future period dates, ovulation and fertile dates, moods, symptoms, temperature, fertility notes and weight.
Your Reminder
This app is very beneficial for information related to periods. Through this app it is known when your periods are about to come. This app tracks premenstrual symptoms and tells you about your ovulation periods, as well as bleeding, pain and energy levels during periods.
Calorie Counter- MyFitnessPal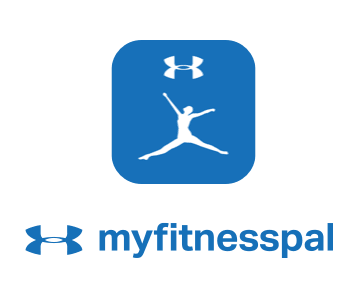 The best health app for women who want to lose weight is 'My FitnessPal'. As the name suggests, all the information related to weight loss and fitness maintenance is easily available in this app. By downloading this fitness app, women can easily get diet tips and other information.
WebMD
One of the best apps related to Women's Health is WebMD app, in which women can get information related to their health 24×7. Some of the special features in this app are – WebMD Symptom Checker, Medication Reminders, Healthy Living, Healthy Target, Medicine Condition, First Aid Essentials, Local Health Listing etc. In case of any problem, you can get information from this app.
MyPill
This birth control reminder is the perfect app for women who use all forms of contraception. This app gives daily reminders to women taking birth control pills to take the pill at a fixed time. It stops automatically during periods and restarts again when pills are taken. Apart from this, this app is also beneficial for women who use birth control rings and birth control shots, just have to change the setting.
Glow
This is a very useful app for women who are facing any kind of problem in pregnancy. This app acts as an ovulation calculator, which records their mood, symptoms, periods, medications and sex life. For women who have problems with infertility, it also gives information about fertility treatments, such as IVF and IUI.
B4BC
Breast cancer is a matter of serious concern for every woman. B4BC is a very beneficial app to overcome their concern and spread awareness about breast cancer. It helps in early detection of breast cancers. With the help of this app, women can learn to self-exam and can also set reminders for monthly cycles automatically. The specialty of this app is that health and wellness related information has been given according to the age of women.
Baby Steps
Pregnancy is the happiest moment in a woman's life. This app is most beneficial for those women who are not aware of the changes/changes in the 40 week period of pregnancy and want to know every little detail in detail. Through this app, women can get all the information from the size of their child to its development. This free app can be operated easily.
Relax: Stress and Anxiety Relief
The biggest enemies of women's health are stress, anxiety and depression, which cannot be ignored. That's why this relax session app is very important for all women. It works as a stress management tool. Breathing and meditation exercises have been given in the features of this app, with the help of which women can relax the mind and body and can also control the level of stress.
eMeals
While carrying out the responsibilities of home and office, women do not have enough time to pay full attention to their diet. 'eMeals' is a very beneficial app for such women. The special features of this app are – 50 Meals Plan, 7 New Dinner Recipes with Weekly Meal Plan and Organized Grocery List. With the help of this app, women can control their weight and stay healthy.
Also read: 6 Good Financial Habits that appear terrible, however will Benefit You